The Coffee Mob has been providing coffee carts in Melbourne for over 20 years, and is Australia's largest coffee cart provider.
With over 30 years of experience in the hospitality industry, Managing Director Ben Ward has worked tirelessly to establish long and trusted relationships with Melbourne's leading hotels, conference centres, catering groups and major sporting events to establish The Coffee Mob as a trusted and professional service provider. 
These relationships are the key to our success.
Based in West Melbourne, our network of vans allow us to easily transport, install and remove our carts & machines from any event space.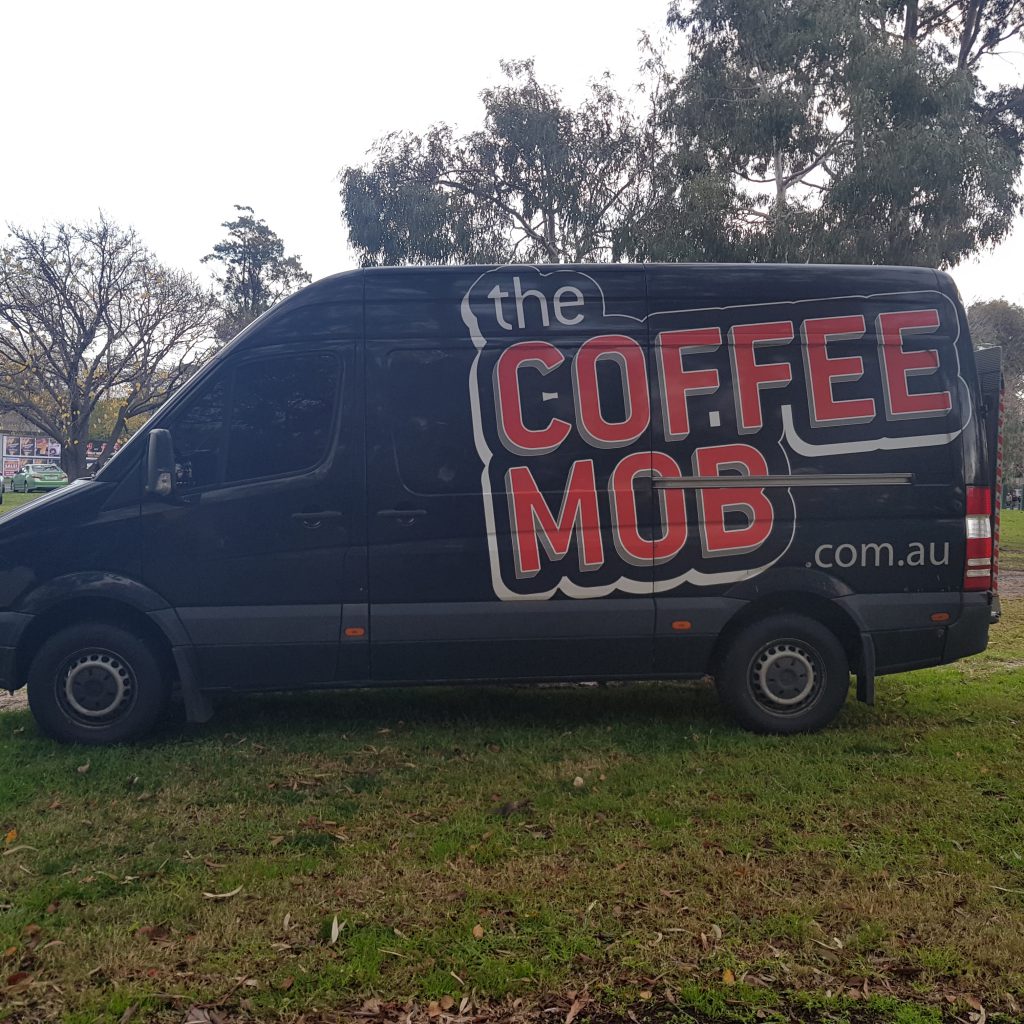 We offer an extensive range of carts & machines and cater to a wide range of events around Victoria. 
With over 65 machines, we've catered to some of Melbourne's largest events including:
Australian Football League (both at Melbourne Cricket Ground and Marvel Stadium)
The World's Longest Lunch
Melbourne Conference Exhibition Centre
Formula 1 Grand Prix
We are also the preferred supplier for some of Melbourne's leading catering groups including:
Epicure
Peter Rowland Group
Atlantic Group
We've also worked with global brands to enhance and support a range of industry events including:
Conferences
Exhibitions
Boardroom & meetings
Special Events
Our people
We aim to provide training and develop our event staff. We are proud that many of our baristas have used their experiences at the coffee mob to start their careers as industry leading baristas.
The Coffee Mob's management team and key contacts are:
Ben Ward – Managing Director
Sean O'Shea – Operations Manager
Environmental impact
We know that coffee wastage is one of the many contributors to unnecessary waste in Victoria, particularly around discarded disposable coffee cups and grind wastage.
We have worked with our partners and event organisers to minimise the impact of this waste, and will continue to improve our waste procedures to minimise the impact on the environment.
We welcome the use of reusable cups from companies such as Keep Cup, Frank Green and other leading providers at any event we cater to.  
Enquiries
For general enquiries, contact The Coffee Mob today.